History
Published in 1939, " The Mystery of Swordfish Reef " has been published in France in the year 2000 by Editions 10/18, translated from English by Michele Valencia.
Arthur Upfield, born in England in 1888, was sent at the age of nineteen years by his parents in Australia. He spent his whole life, except the period of the 14-18. war. He will discover the wildlife outback Australian outback, will cross for years throughout the continent, living with odd jobs and trades fortune. He will meet in 1927 a mixed aboriginal, "Tracker" of the Queensland Police, who will inspire the character of Detective Napoleon Bonaparte, and reveal with him a great talent for writing novels. He will publish its first thriller in 1928, and never stop until his death in 1964, at nearly a novel a year. It is now recognized as the father of "polar ethnological" (*).
With 30 novels written by Arthur Upfield, a single has the action at sea, far from outback and aboriginal : is " Swordfish Reef to ".
The Roman
The investigation was set offshores of Bermagui, in The New South Wales, and takes place in the middle of the "fishing", performed on the southeast coast of Australia by wealthy sport fishermen. The reef referred, oriented north-south, from the natural reserve of Montague Island, facing Bermagui (see map below). It is in the currents that surround these reefs that focuses the bulk of shark, marlin and swordfish fishing.
The story is inspired by real events : the disappearance in 1880 of geologist Lamont Young in New South Wales, in a coastal area which will then take the name « Mystery Bay ». Taken out from his usual territory that is outback Australian outback, Detective Napoleon Bonaparte, nicknamed "Bony", is investigating the murder of an officer from Scotland Yard, whose skull riddled with bullets surfaced in the net of a trawler, and the disappearance of his companions and their boat. He must integrate itself in the highly closed marine professionals who take their customers face fishes over 100kg.
Beyond a detective story as always, by Upfield, as cleverly crafted, the narrative allows us to discover this very special environment of the reef fishermen. The author has obviously taken care to embark and engage himself this activity, so describes us scenes particularly realistic. This is an excellent maritime thriller, you will have a good time in this particular universe of yachting, and you will certainly want to know some other titles from the author.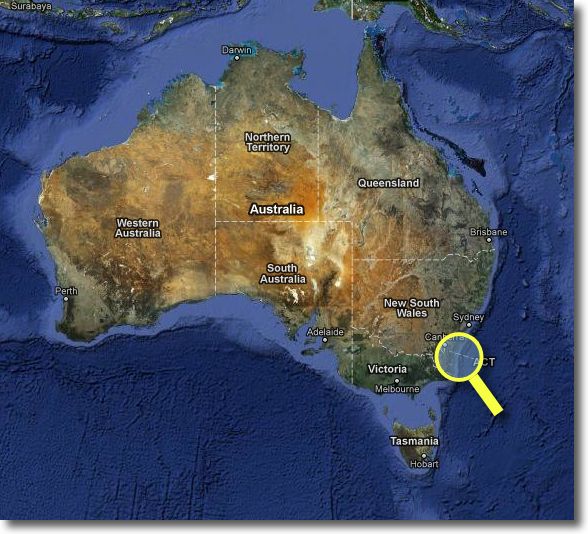 —
(*) Followed some years later by the american Tony Hillerman's thrillers featuring Navajo Tribal Police.