You know all the good things about this excellent application. Unfortunately, many users did not understand that the "Free" download was for the sole purpose of testing the application before subscribing to data.. This misunderstanding has caused discontent and the developer has considered.
Since the last update access to all tide stations is free for the current day :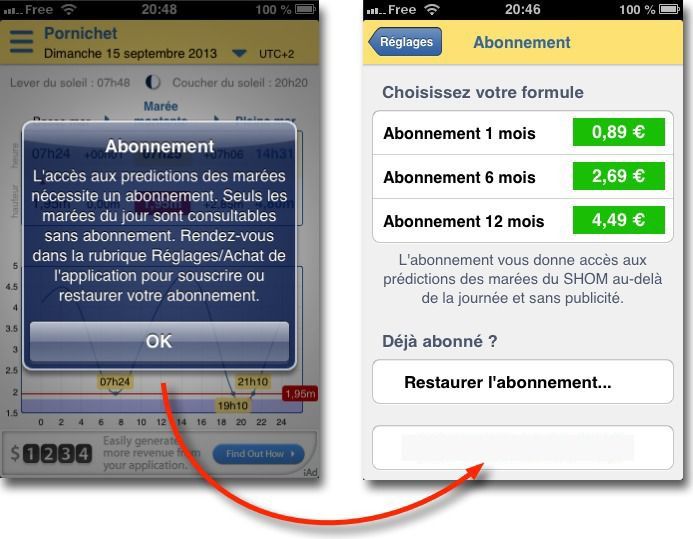 The subscription offer remains unchanged, but users who only need to know the tide of the day (shellfish, ballade, etc…) no longer need to subscribe to it. This is an excellent initiative which shows that the developer is listening to dissatisfied users.
In the same time, it adds a function for browsers that allows boaters to enter the draft of their boat. In search of water level calculations take into account this parameter and displays an alert when there is not enough water under the keel.