In previous entry I presented the SHOM raster charts provided by many publishers on iPad. In recent weeks the German charts Editor NV Verlag offers two new areas ending coverage of the coasts of France Atlantic and English Channel. These charts are usable both with iNavX on iPad/iPhone, as with GPSNavX and MacENC on Mac. It can therefore, Unlike Navionics, use the two available copies of each region on two different media (iPad , iPhone or Mac).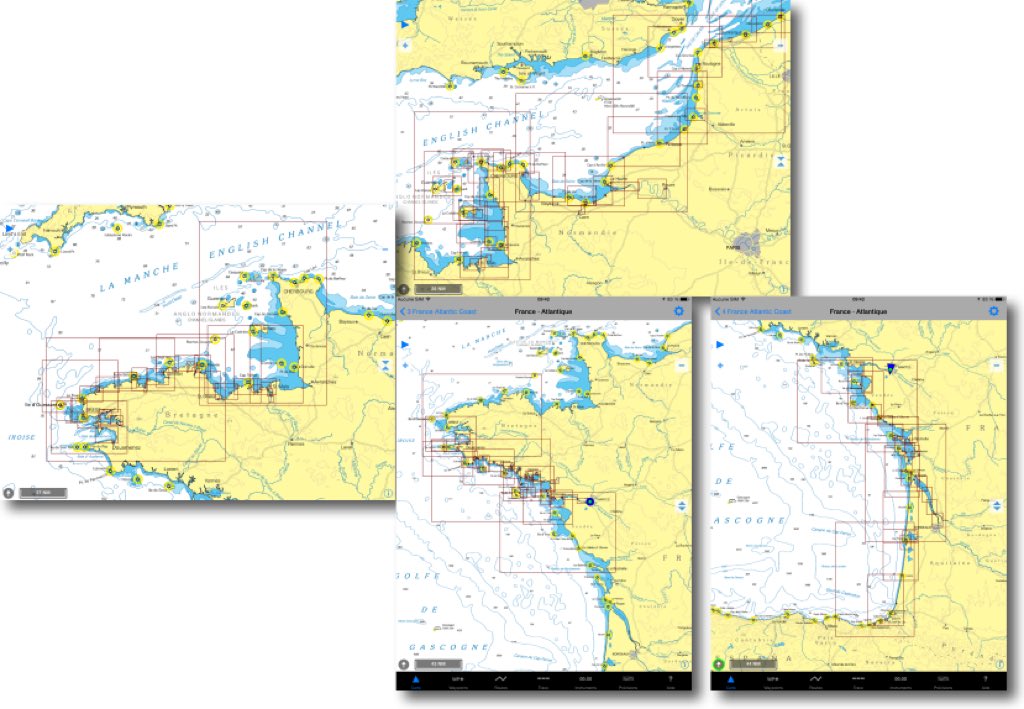 Available on the X-Traverse website, in the catalogue NV Chart, they are named France 1 to France 4 and are the same price regardless of the destination media, thus 99,90$ (about 90 € so far). This rate is the result of the royalties amounts by SHOM, but the remarkable work of NV Verlag offers us an excellent design and remarkable rendering raster charts.
Use with iNavX
These raster charts not (yet) the object of tiled display ("Tiled Charts"), the developer provides features to switch fairly easily from a scale to another. It must first activate the function "Show the boundaries" in the settings of the 'Chart ' view..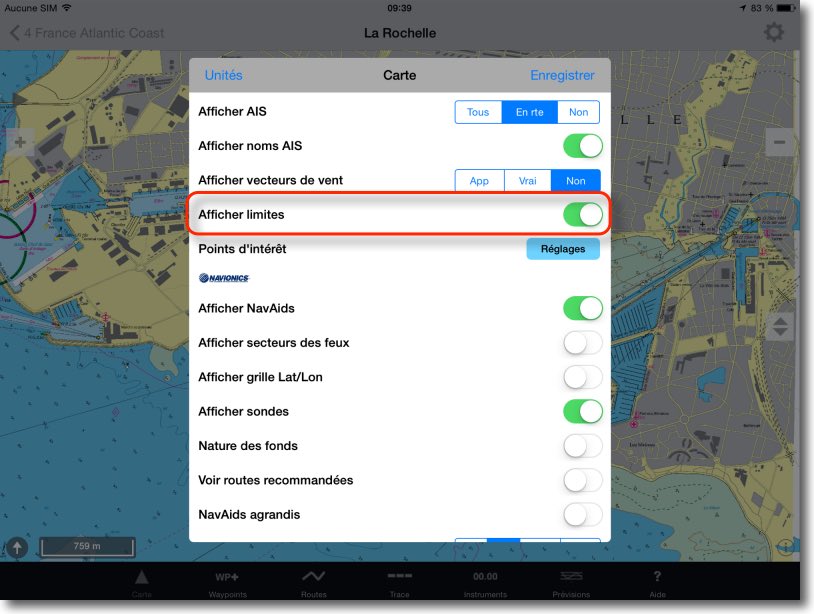 To reduce the scale, a tap within a boundary adds the chart name in chart contextual popup menu. A tap on the name opens this chart :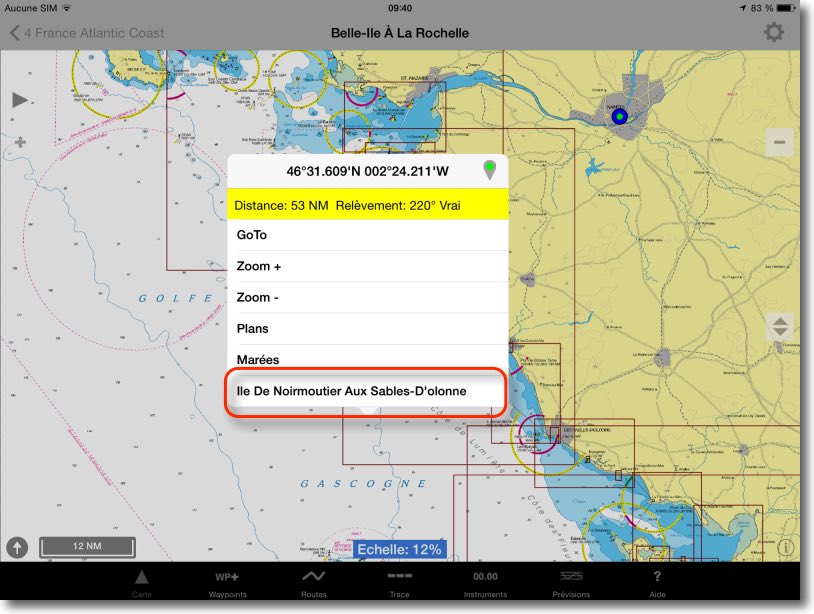 To go back to a larger scale, a double tap on the button 'Chart' in bottom left banner opens the charts available at the different scales containing the position :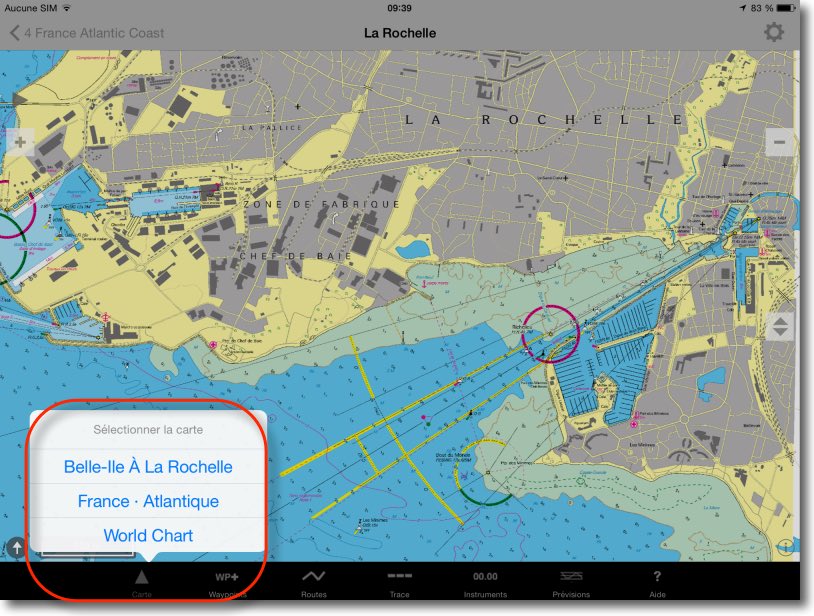 You can also use the buttons +/- to access the larger or smaller scale maps :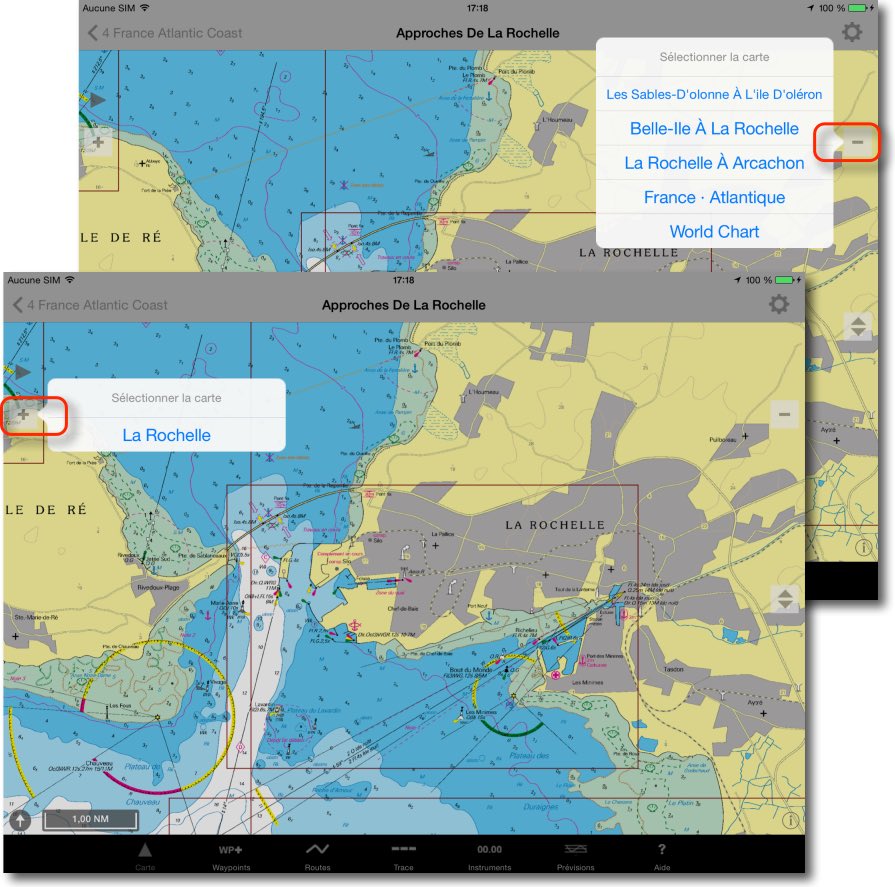 It's easy and effective. It should be noted that these charts are perfectly up-to-date, and renewed regularly. A simple comparison with MapMedia charts in TimeZero, uploaded on the same date, yet derived also from SHOM, just to demonstrate.
GPSNavX
It is important to note that these charts are the only quality raster charts available for France to use with GPSNavX. Users of this first application developed by Richard Ray may finally have updated charts. It is likely that one or two other regions will soon complement the coverage of our Mediterranean coasts.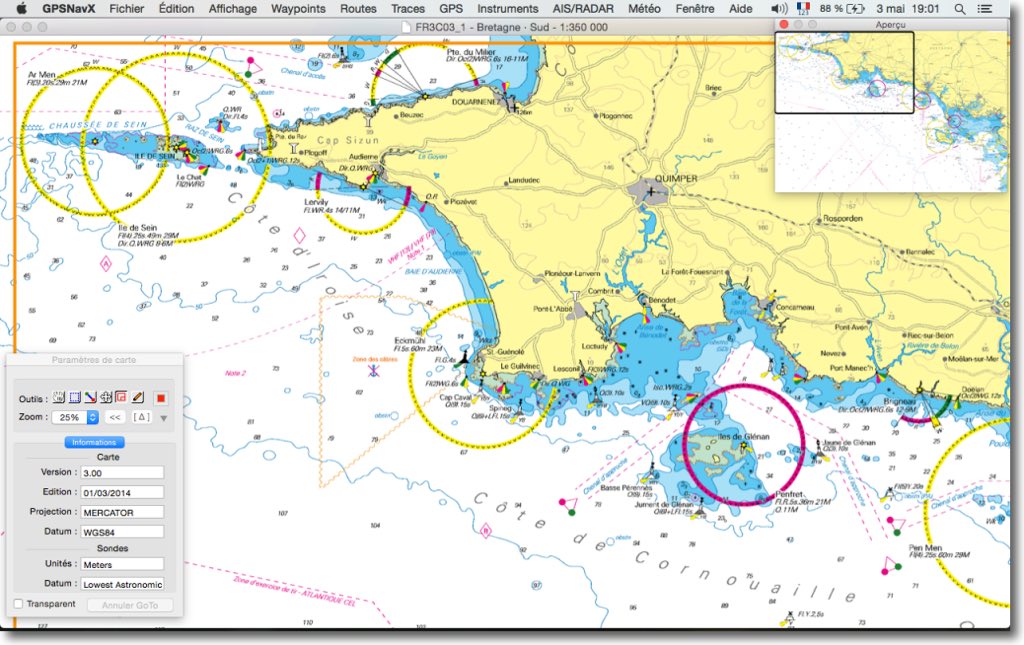 —