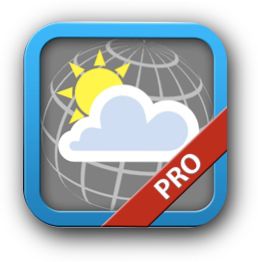 The new application Weather4D PRO for iOS (iPhone / iPad), developed by Olivier Bouyssou, was submited yesterday to Apple. It provides advanced features associated with GRIB files for demanding users. It comes in addition to Weather4D app which was promoted as one of the best apps in Apple AppStore for few weeks.
This Pro version, quickly available, will provide following features :
GRIB files management :
Import, sharing (export ), copy-paste, folders filing, history, request from SailDocs by email
Routes management :
Route import in KML format from iNavX or other apps, overlay route display with forecasts, boat progress with forecasts scrolling, route settings (heading, speed, date, etc. ...).
Iridium satellites tracking :
Prediction of transition from Iridium satellites to optimize the connections to run queries GRIB files. Automatic updating of ephemeris and parameter setting coverage (rising, timing).
The roads in Weather4D PRO
A full article on the application likely to be long and indigestible, this first post is about route management. This feature appears with Navimail2 by Météo France late 2009, for Windows, Linux and Mac OSX. But in the oposite of this one, in which one create the route, a little hardly, direct inside the app, with Weather4D route is imported from third party app.
KML is the available format (*). Next iNavX release (3.4.1) will allow to open a route directly into Weather4D.
Once predicted route created in iNavX, including a collection of waypoints, then transferred to PRO W4D, a button "Routes" to adjust the display settings :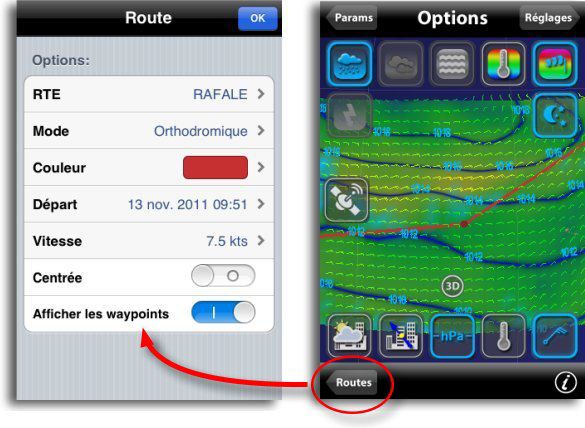 With iPad, settings and display are simultaneous :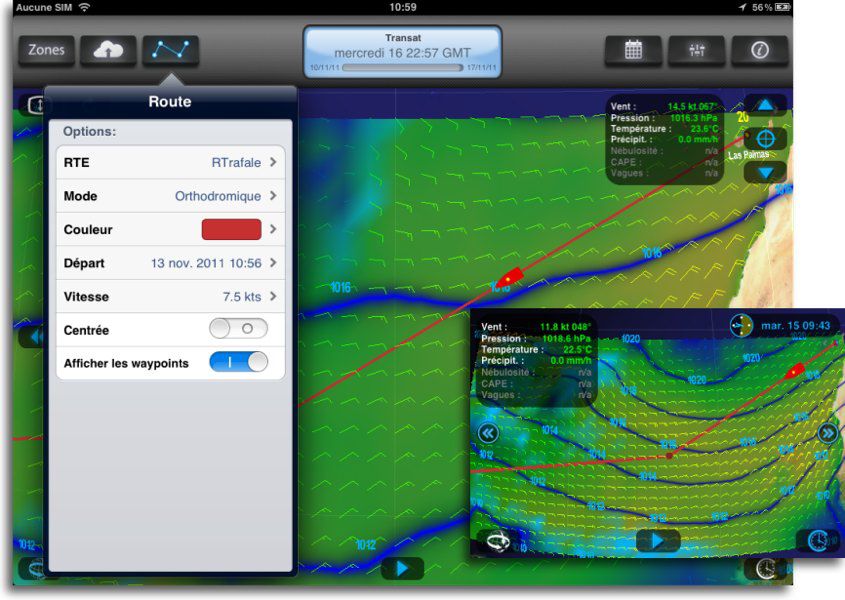 The boat is running on the route with scroll of forecasts, linearly. A popup window allows you to see the details of the conditions laid down in the boat's position. Here : wind, pressure, temperature and precipitation.
This feature allows you to anticipate the weather as the boat is scheduled to meet on his way, and thus modify the route to optimize the boat is moving. In the future, the developer plans to add a route estimated based on speed and road, by setting the values ​​manually or by integrating the instantaneous values ​​COG and SOG.
Already very successful in its standard version, PRO version browsers will satisfy long-term and probably the runners, some already followers.
—
(*) See Glossary, Files format.